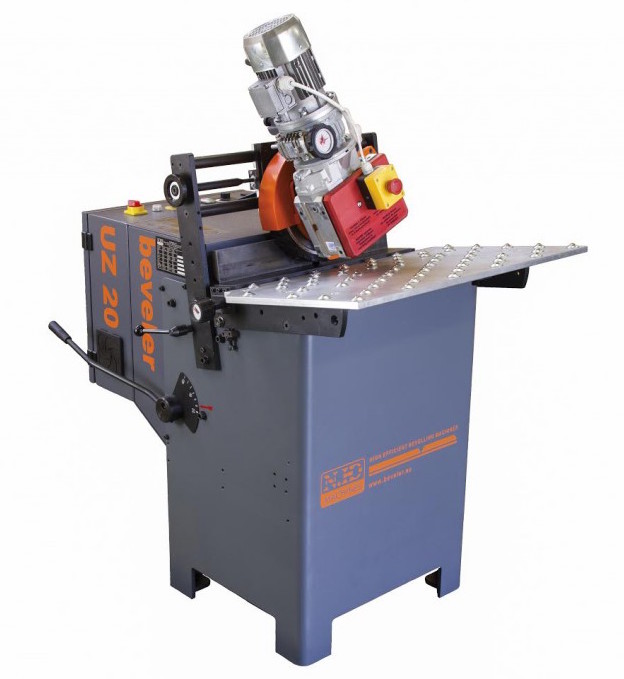 UZ20 Beveling Machine
NKO
UZ20 is a powerful beveling machine suited best for small and mid-sized work pieces.
Beveling is done through milling
Beveling angle is adjustable between 30°-60°
Maximum bevel width is 28mm and obtained at 30°. At phase 60° angle a maximum bevel width of 21mm is obtainable.
Material thicknesses between 3-100 can be machined
The machine can process steel, cast iron aluminum, aluminum alloys, copper, etc.
If the machine is supplemented with an additive for pipe chamfering then pipes can also be chamfered
The milling head has 7 indexable inserts and its speed can be adjusted steplessly between 1800-5000rpm
The speed of the feed device can be regulated between 0.65-1m / minute
Machine weight: 360kg
Machine size: 800x1200x1650 (mm)
Support tables are available for purchase if you have longer workpieces.
Equipment for chamfering pipes.