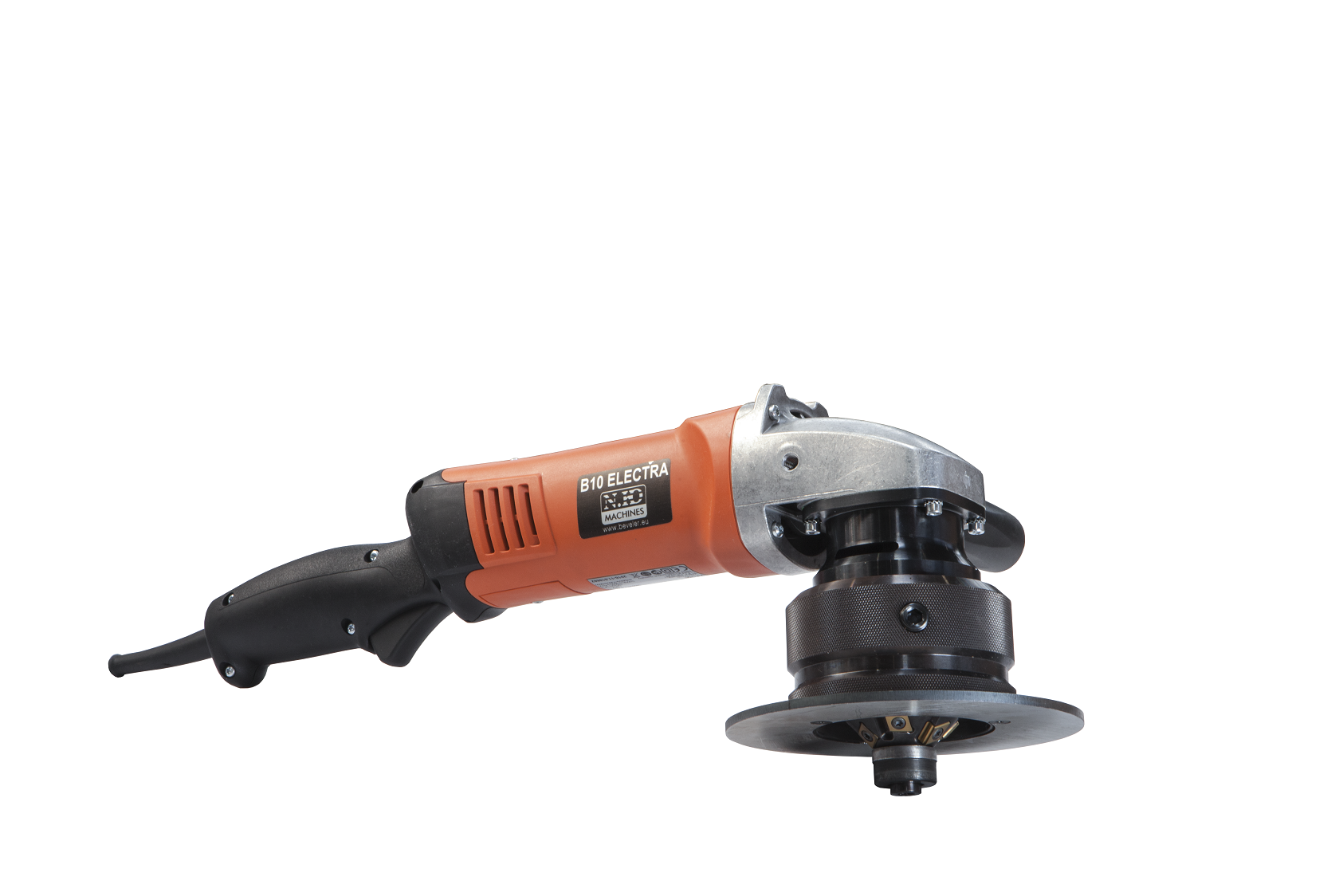 Deburring Machine B10 Electra
NKO
B10 Electra is a powerful electrical deburring machine. Materials that can be machined are black sheet, stainless steel, aluminum and other materials. The machine is equipped with a replaceable tool holder which allows you to bevel different phase angles, standard angles on holders are the following 30°, 37.5°, 45°, 50°, 60° other angles can be custom ordered. The machine is equipped with a scale so that you can set the bevel height exact.
The machine is ergonomically designed.
Weighs only 6kg
Cuts are available for purchase so that you can make edge rounding with a radius of 2.5 / 3.5 / 4mm
High quality engine and transmission from German Fein.
Bevel angle: 30-60° (other angles can be custom ordered)
Bevel width: 10mm
Edge rounding radius: R=2.5, 3.5, 4mm
Speed: 2700-8500 Rpm
Voltage: 230V/ 50Hz
Power: 1700W
Weight: 6kg